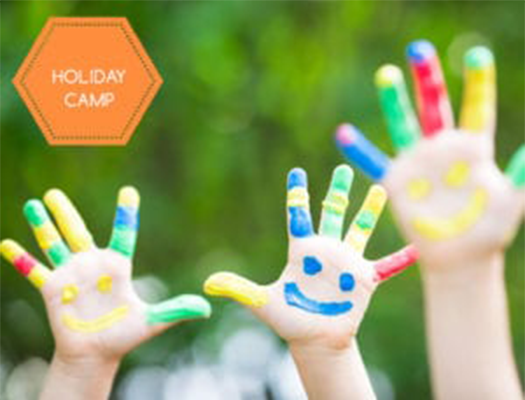 The skills of self-awareness, resilience, and relationship-building are critical in adult life. Imagine if you could learn these as a child with a super fun dose of arts, horse riding, and yoga thrown in? At The Open Centre's school holiday camps, your little people can do just that.
The camps team at The Open Centre knows what it's like: the impending arrival of school holidays is generally met with an equal dose of excitement ("more fun family time!") and dread ("how do we fill all that fun family time?"). Many parents find themselves in a spiral of time-consuming research, internal battles about making the time count, and compromises with the kids. Instead of flinging your arms in the air with a cry of "school holidays are cancelled!", take a look at the unique camps on offer at The Open Centre. This is a rare opportunity for kids to not just have a bucket load of fun, but also to learn more about themselves and how they operate in the world around them. The camps playfully introduce children to the concept of mindfulness, helping them to purposefully pay attention to their thoughts, feelings, bodily sensations and the surrounding environment, all in the name of learning important life skills. Who knows, the kids could also end up teaching you a thing or two about mindfulness, which might be a handy skill for tackling the next school holidays!
Let's get this out of the way early: we want to go on this camp too! Spending our days learning to become masters of our own minds while riding horses, walking in nature, doing yoga and capoeira, and going nuts with the arts and crafts box sounds pretty sweet indeed. It's the retreat we've always talked about going on but never have! What's really interesting about the five-day Resilience and Mindfulness camp at The Open Centre compared to other camps is its approach to nurturing the "whole child". Noting that we are not children, we'll politely back off and leave the kids to it this time around.
The "whole child" approach of the camp means they take a holistic view of learning by combining mindfulness, creativity, nature, and physical activities to build life skills. Which life skills could possibly be learned at camp, you may ask? Try these on for size: improving concentration and focus, understanding and managing emotions, cultivating empathy, and handling challenging situations constructively, just for starters. The Open Centre team believes that social and emotional growth is just as important as academic and physical growth, so the focus of the camp is very much on fun, connection, and learning to problem-solve.
While the kids do get to have all the fun, The Open Centre ensures that parents are included as partners in the learning journey, and truly prides itself on its sense of community. Many campers do in fact return every year to see old friends and make new ones. The camp size is always 15 children or less with one facilitator for every five campers, and the setting at Horse City is lovely and natural. There are even pets to play with, horses to groom, and scheduled 'lazy time'. Our childhood nostalgia is getting the better of us – are we quite sure we can't sign up?
Whether or not you want to try sneaking your way in, camps for children aged seven to 12 are on during both the Easter and June school holidays. And, if you mention HoneyKids you can nab $50 off the usual camp fee of $680.
REGISTER FOR THE FIVE-DAY CAMP HERE
The Open Centre, 100 Turf Club Rd (Horse City), Singapore 287992
Ph: 6463 0291, www.theopencentre.com.sg