Our Vision
To guide our children to grow as happy, mindful and caring individuals set out to thrive.
Our Mission
Create a safe space that is always people-centered, where children can learn and grow playfully.
MEET THE MINDFUL FAMILY
We're a bunch of joyful folks bringing endless happiness to camp 😊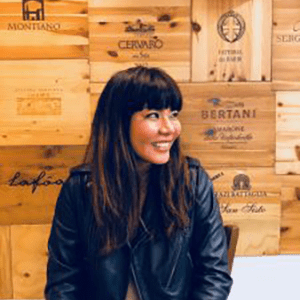 Counsellor & Clinical Therapist | Safe-guarding Trained
Inspired by summer camps in Omega Institute (USA) and Plum Village (France), Dawn founded The Mindful Camp in 2014 with the vision of bringing a holistic camp focusing on well-being and life-skills to Singapore.
A trained mindfulness teacher and psychotherapist, Dawn is passionate about helping young campers be future-ready and resilient.  She is also a ADHD coach and gives regular workshops on Parenting and Executive Function Skills.
She is a member of the American Camp Association and keeps herself updated on latest camp guidelines and best practices. In addition to being the camp director, Dawn is an avid traveller and enjoys dancing and walking her black Labrador!
–
WHAT MAKES YOU HAPPY?
"A cup of hot chocolate and a good book."
WHAT IS ONE THING YOU DO DAILY THAT REPLENISHES YOU?
"Meditation and a walk in nature."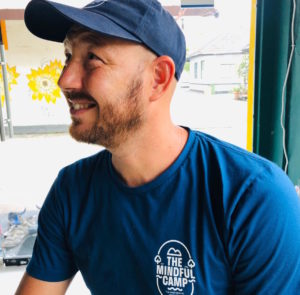 | First Aid Certified
A high-performance athlete and mindfulness practitioner, Georgy believes that children learn best in a positive environment. He believes in positive reinforcement, encouragement of efforts and celebration of small achievements.
Hailing from the largest country in the world, Georgy is the model of discipline and gentleness all at once (naturally, becoming some of our campers' favourite counsellor!) At camp, he is the master of the swimming pool and enjoys playing soccer, badminton and games with campers.
–
WHAT MAKES YOU HAPPY?
"Being with my family"
WHAT IS ONE THING YOU DO DAILY THAT REPLENISHES YOU?
"My morning ritual – fifteen minutes of light exercises and fifteen minutes of meditation, plus my favourite coffee!"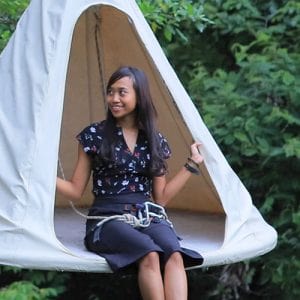 | First Aid Certified
Dinah is an adventure seeker. She used to be in the track and field team, touch rugby and even competed in a martial art called Silat. During her free time, she loves engaging herself with outdoor activities. She believes that it will keep one healthy, provide opportunities to socialise and obtain new skills.
Her pure spirit in learning and venturing into different sports taught her that "if you put your mind to it, you can do it". With her positive attitude and enthusiasm, she hopes to spread happiness to everyone!
–
WHAT MAKES YOU HAPPY?
"My family, friends, cats and sports bike"
WHAT IS ONE THING YOU DO DAILY THAT REPLENISHES YOU?
"Sharing how my day went with my close ones…and singing in the shower to kickstart my day!"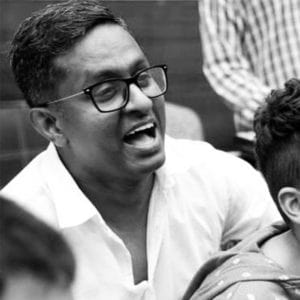 | First Aid Certified
With over 15 years of running camps, Gopal is regarded as pioneer in his field. He creatively develops activities that are both safe and engaging. With a passion to raise the standard of camps in Singapore, he is also a senior trainer of camp facilitators.
–
WHAT MAKES YOU HAPPY?
"Beer! Just kidding. Right now it is playing with my daughter"
WHAT IS ONE THING YOU DO DAILY THAT REPLENISHES YOU?
"Dinner with my family, as well as catching up, watching movies and football with them"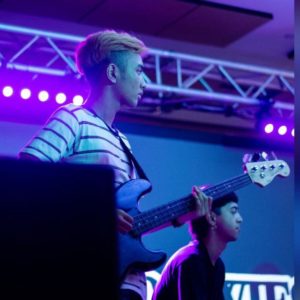 | First Aid Certified
Having been part of a music band as guitarist and singer, Hairul loves music and is our resident campfire staple(!) who skilfully improves the tune of our camp voices on a sleepover night.
After studying security technology, he is the young energetic friend to the campers, currently waiting to serve the nation.
He loves talking to kids – listening to their stories and having hearty conversations with them.
–
WHAT MAKES YOU HAPPY?
"Seeing the people around me smile, knowing that they are happy makes me happy"
WHAT IS ONE THING YOU DO DAILY THAT REPLENISHES YOU?
"Exercising and working out….I might have a couple of cheat days hehehe"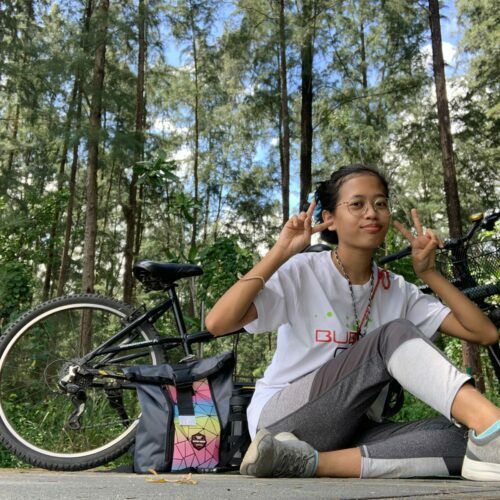 | First Aid Certified
Dini, graduated from BA(Hons) in Early Childhood Education and discovered her true passion in teaching children through play. She is indeed talented and adventurous as she enjoys trekking, skating, and singing.
With her extensive experience in running various camps in Singapore, she knows how to bond and connect with each child meaningfully. She believes that her upbeat and friendly personality shapes her experiences as an outdoor trainer, allowing her to provide meaningful connections to people and their surroundings.
–
WHAT MAKES YOU HAPPY?
"Cats, their 'floof' , music and having quality time spent with loved ones"
WHAT IS ONE THING YOU DO DAILY THAT REPLENISHES YOU?
"Listening to music and reading a book"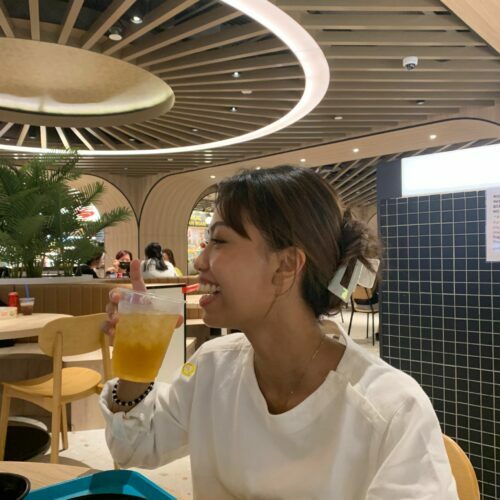 Anastasia is a natural explorer! She cherishes attempting new things to beat her feelings of dread. She found her interest of teaching when she was 14 years old, coaching floorball for elementary school students. As a trained fitness coach, she too choses to focus on her side interest of arts: clay making.
She generally ensures her days are productive because she believes that waking up every day is such blessing. She believes listening to soothing music and taking deep breaths to relax her mind.
–
WHAT MAKES YOU HAPPY?
"It's the little things even saying 'Hi' to a stranger."
WHAT IS ONE THING YOU DO DAILY THAT REPLENISHES YOU?
"Watching TV shows and eating dinner with my family. Sometimes I do clay too!"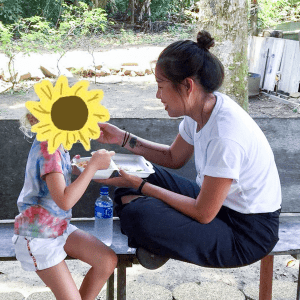 Yiping is a talented artist from LaSalle with a special interest working with children.
She is one of the pioneers of the Mindful Camp and she is taking a well-deserved
sabbatical for some self-comtemplation in France ~ truly living the spirit of the camp!
You will see her around!