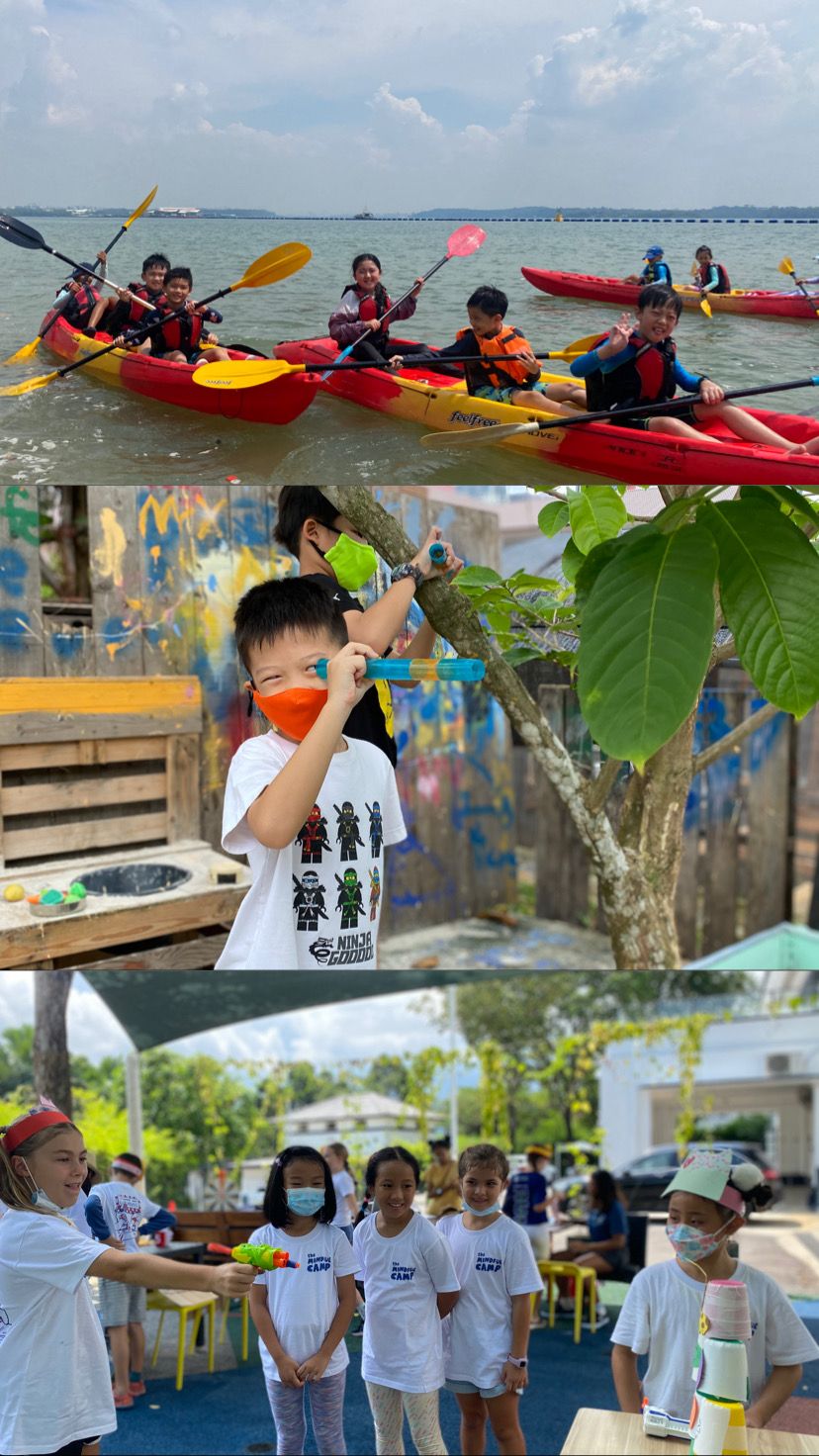 KIDS FAVOURITE HOLIDAY CAMP IN SINGAPORE
5-Days Camp
Monday – Friday
9.00am to 4.30pm
Price includes healthy lunch, morning and afternoon snacks
Perks: Receive Free Merchandise (t-shirt/tote bags, others)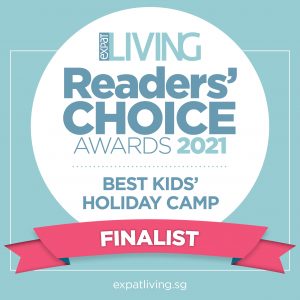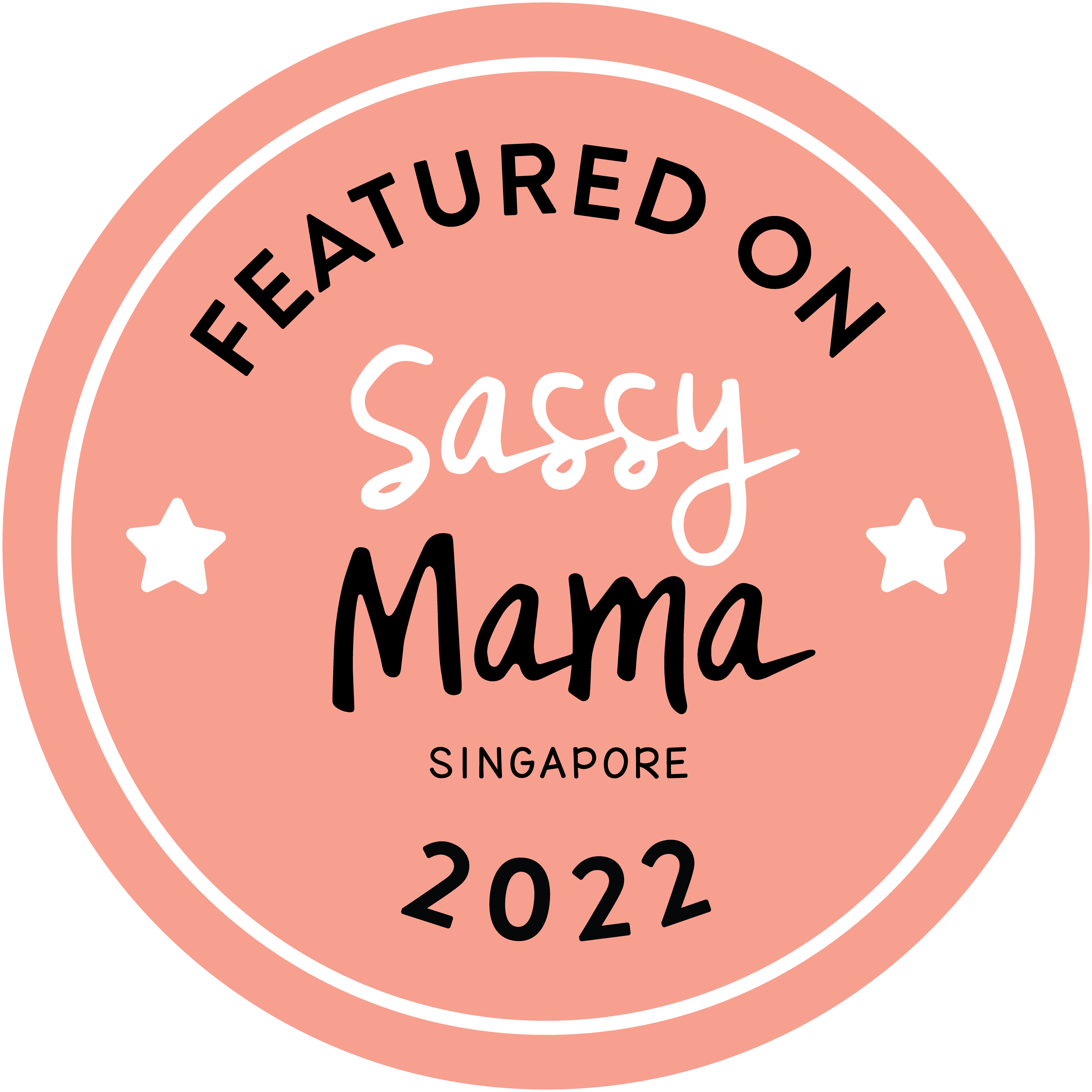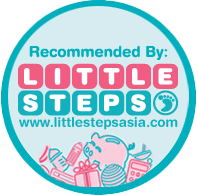 Sample Schedule Holiday Camp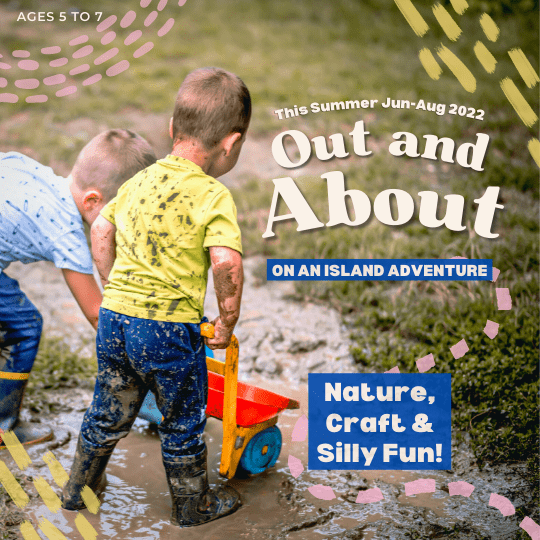 For River Campers – Ages 5 to 8
Get Lost on an Island of Adventure
Ever followed a mysterious map on a walking trip?

Found treasures big and small, old and new, shiny and grubby, with all your senses?
OUT AND ABOUT takes you on a week of courage and discovery! Look forward to trying new things each day – with our mindful senses. Be the first to collect all your adventurer badges – one for every achievement unlocked during camp!
[Sample Camp Itinerary Above]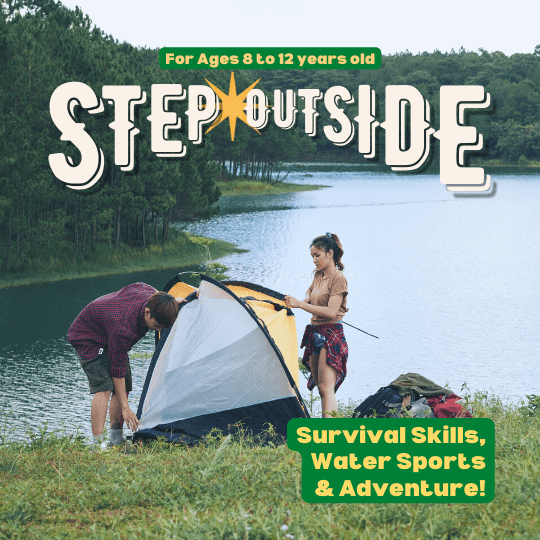 For Mountain Campers – Ages 9 to 12
Spend A Day Full Out In Nature
Ever built your own shelter, cooked a meal or made a floating raft – IRL?
STEP OUTSIDE and hone your survival skills and independence with your camp buddies! Catch the thrill of problem-solving with team work – no instructions, no problem! Look forward to an outdoor Camping experience away from technology, and catch the thrill of water sports as well!
[Sample Camp Itinerary Above]
 – join us for the holidays.

 
Prior to making a booking,
keep the following information in mind: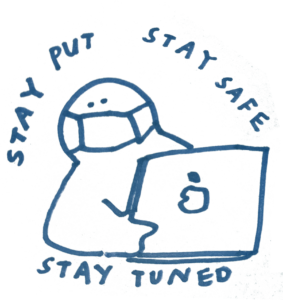 Covid Rules
Find out the precautionary measures we have put in place to ensure a safe and fun week for our campers! Campers would be required to perform an Antigen Rapid Test before joining us at camp Monday Morning!
Read More
Cancellation Policy
In the event that your child's enrolled camp is affected due to Covid-19, you will be informed via email. Consequently, if you wish to cancel the enrolment, our standard cancellation policy applies.
Policy