The Most Trusted, Well Loved Holiday Camps For kids In Singapore!
Holiday Camps, Summer and Spring Break Camps for kids ages 5 to 12!
My kids (6 and 8yo) just finished the Dec Mindful camp and camp leader Hairul and the River team were awesome! Kids had tons of fun everyday and very well taken care of! Highly recommend anyone looking for fun activity during the holiday 👍
The Mindful Camp is arguably one of the best camps on offer in Singapore. There's a wide range of fun and educational activities, both indoors and outdoors, including exciting field trips, and the camp leaders are very friendly and professional. Over the past 2 years, our son has attended 4 times and he will definitely go again. Highly recommend!
Such a wonderful camp, wonderful teachers, amazing activities. My daughter loves here so much. It helps her control her emotions and taught her many different things from school. There are full of outdoor activities. We will come back next year absolutely.
Write a review
OUR HOLIDAY CAMPS
The Most Fun and Engaging Holiday Camp For Kids & (Parents)!
Mindfulness
Mindfulness is a wonderful way to nurture our hearts, bodies, and minds!
Arts 
A great place for us to express ourselves and be creative!
Nature
Huge chance to discover and interact with natural elements!
Play
Make new friendships and participate in enjoyable activities!
Camp River
Ages 5 to 7 years old
Camp River is Singapore's best holiday camp, designed for our curious 5 to 7 year olds to try new experiences, have fun, and create memories in the company of new friends they meet!
Signature 5-Day Holiday Camp

Enrollment – $720 (5Days)

Monday – Friday

9.00am to 4.30pm

Lunch & Snacks Included
Camp Mountain
Ages 8 to 12 years old
Camp Mountain is a holiday camp designed for growing and evolving campers from 8 to 12 year to foster deeper connections with peers as they are challenged with activities suited to their skills and developing interests!
Signature 5-Day Holiday Camp

Enrollment – $720 (5Days) / $880 (5D1Night) 

Monday – Friday

9.00am to 4.30pm

Lunch & Snacks Included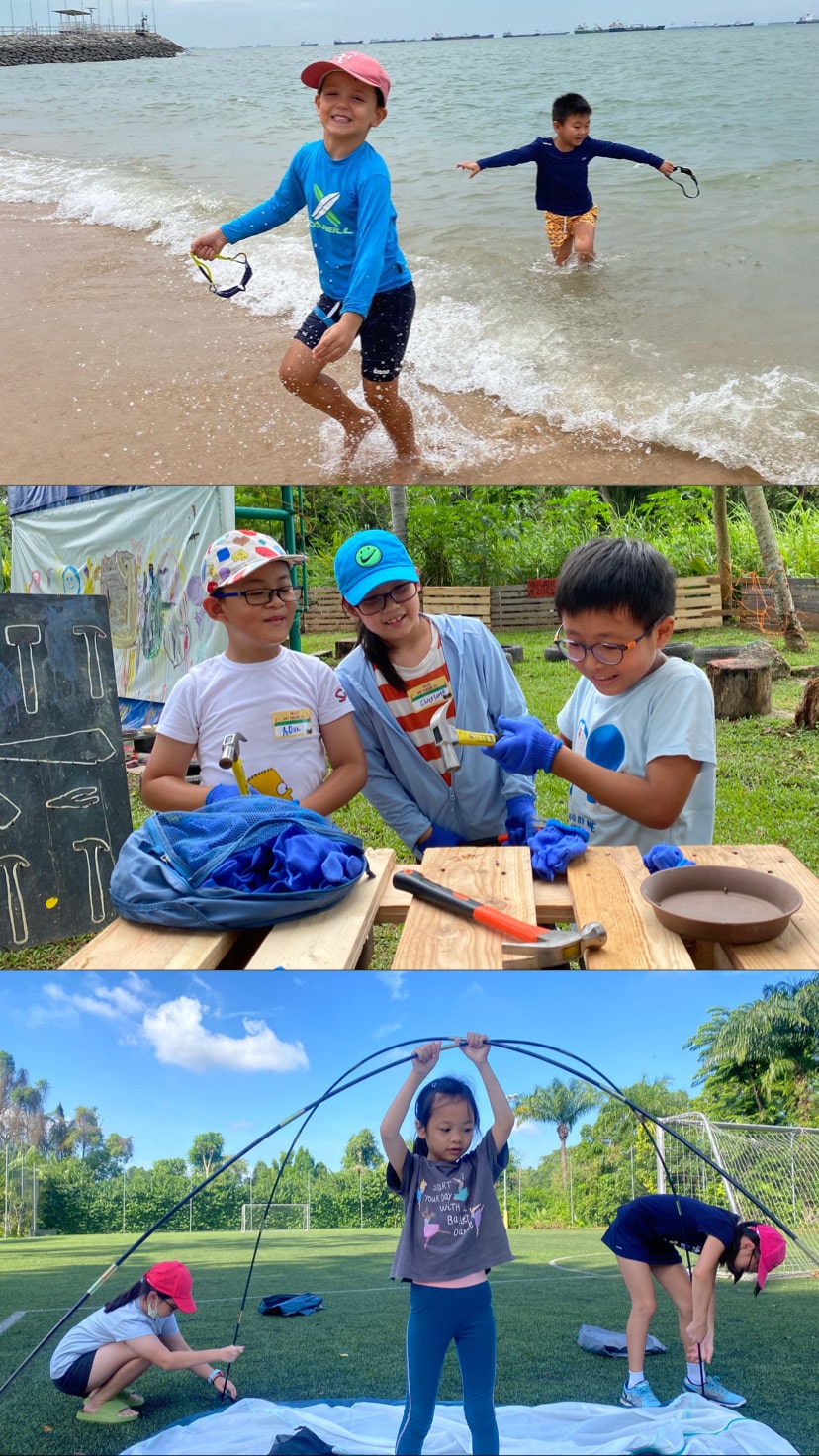 Discover More This Holiday!
All about FUN
Offering a wide range of activities, experienced camp teachers, and facilities surrounded by greenery! For every holiday season, we offer various camp themes for our campers to immerse themselves in the ideal holiday camp for their school break!
Find Out More
The Best Holiday Camp in Singapore!
Wide Range of Activities!
We offer various holiday camp themes for kids from 5 to 12 years old to immerse themselves in the ideal school break! The signature of The Mindful Camp is a 5-day holiday camp designed to nurture the child in heart, mind, and body.
Low camper to Facilitator Ratio!
To encourage friendships, bonding and social learning at camp, we tailor our programmes different age groups.
Happy Leader, Happy Campers!
The Mindful Camp Team is also affectionately known to care deeply for and bond strongly with our campers. Our staff are selected and retained entirely on their abilities to effectively relate to children and uphold our camp values.
What are the best holiday camps for kids in Singapore? 
Camp River is a 5-days fun and engaging holiday camp designed for kids from 5 to 7 years old! Camp River is the best holiday camp for your children to try new experiences, have fun, learn new skills and create memories in the company of new friends they meet! 
Camp Mountain
is the best 5-days holiday camp for children from 8 to 12 years old! Camp mountain is design for kids to develop a deep connection with nature, cultivate strong connections with their peers, grow their existing skills and develop new interests!
What are the best swim camp for kids in Singapore? 
Mindful Camp's 5 day swim camp with SGAQUATICS is designed for young swimmers age 8 – 12 years old to enhance their swimming skills, mindset and development in all four competitive swimming strokes. The swim camp's daily activities include 2 water session, structured to improve stroke technique, mental skills and race strategies.
I would like to register for more than one child, how can I proceed? 
You would be required to submit a form individually for each child as we would require certain information such as dietary requirements/allergies for each child.
Do you offer any returning camper / siblings discount?  
For the purpose of streamlining our administration process, we have removed the returning camper/sibling discount until further notice. We hope to continue serving our community of Returning Campers and their families by hosting complementary events throughout the year. Follow our Telegram Group @themindfulcamp.
My Interested Camp Dates are unavailable, how should I proceed? 
Please register your interest with the desired camp date on our camp waitlist.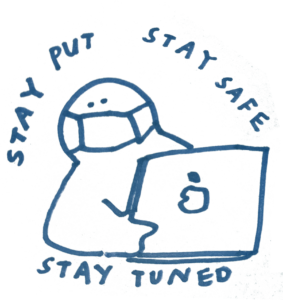 Covid Rules
Find out the precautionary measures we have put in place to ensure a safe and fun week for our campers! Campers would be required to perform an Antigen Rapid Test before joining us at camp Monday Morning!
Read More
Cancellation Policy
In the event that your child's enrolled camp is affected due to Covid-19, you will be informed via email. Consequently, if you wish to cancel the enrolment, our standard cancellation policy applies.
Policy