Now Hiring!
Camp Leader
Reports to:  Camp Director 
Contract: Full-Time Position
Based:  On-site at Camp Locations
Apply by:  By 12 Sept 2022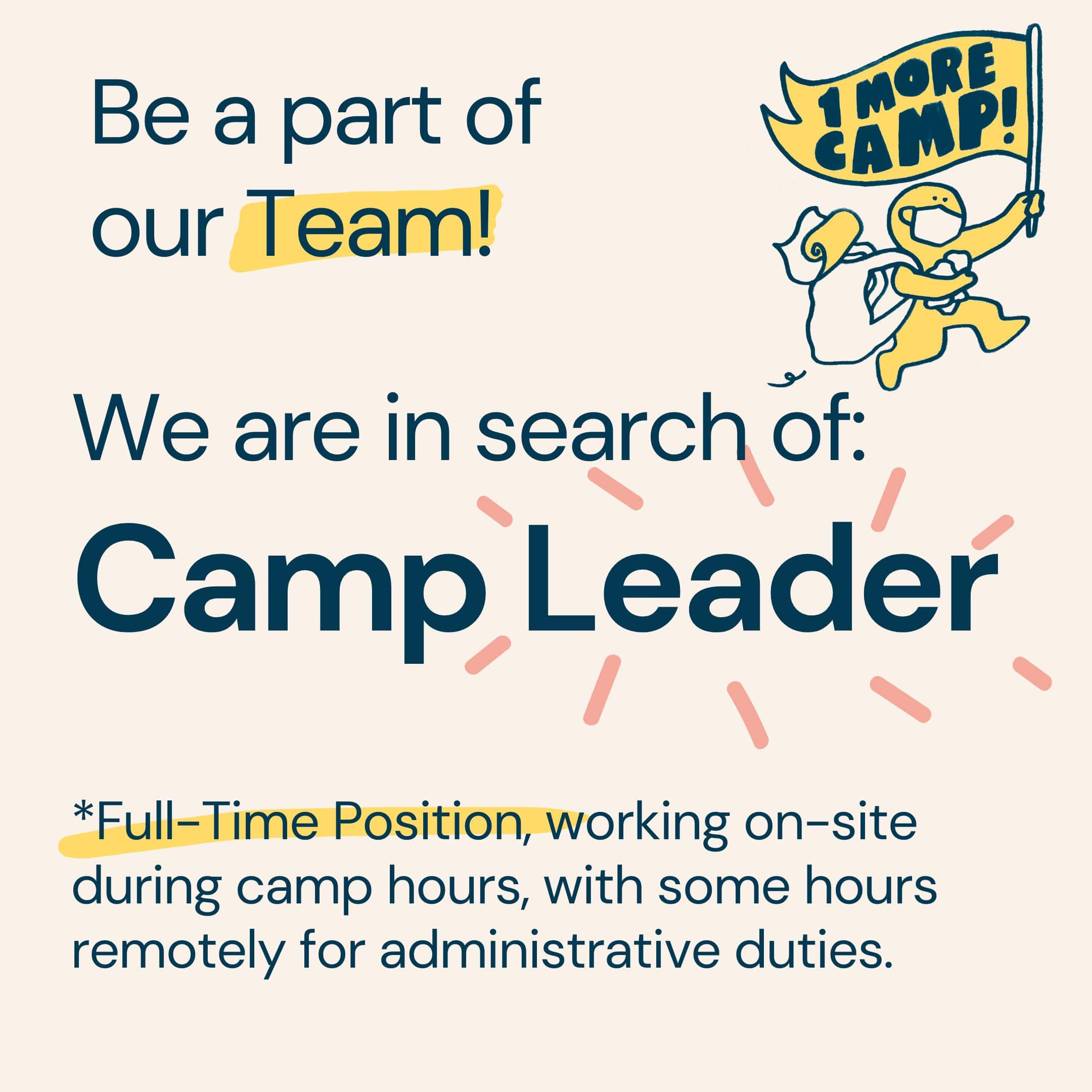 Camp Leader Roles & Responsibilities
Working with other members of the camp staff to plan and coordinate camp events.
Monitoring campers to ensure adherence to camp rules and the avoidance of accidents.
Reporting and documenting incident details to parents and camp staff, such as accidents or rule violations.
Enforcing camp rules and memorizing all emergency procedures.
Involved in staff meetings and leading a team of 3-7 facilitators.
Other duties include:
Ensuring the safety and well-being of campers
Guiding and supervising children in day-to-day tasks and camp activities, including meals, cleanup and encouraging participation
Guiding and supervising children in a range of activities, including swimming, cycling, hiking, and other varied sports (you should be physically fit and preferably skilled in a range of activities exampled above to guide and bond during activities)
Conducting a programme each week (e.g., teaching an activity in the arts, sports and/or a craft)
Encouraging and supporting the campers in challenging tasks (e.g., learning a new craft)
Setting up and ensuring recreation equipment is secure and stored properly
Supporting the team in the preparation and cleanup of each activity, ensuring the smooth transition of campers
REQUIREMENTS
18 years old and above
O level/ Nitec/Diploma/Degree (required; related fields preferred)
Previous experience working with children (teaching, coaching or training capacities preferred)
Final Year University Students are welcome ​
Ability to commit during Camp Seasons (preferred)
DESIRED TRAITS
Caring and passionate about working with children
Enthusiastic, positive, energetic, fun-loving
Team player with the desire to learn and lead
High level of responsibility and accountability
Good communication and interpersonal skills
Resourceful and versatile in taking on new task
What you may gain from the role:
Experience in programme instruction (conducting in a class of up to 20 children)
Experience in child-care (well-being and safety)
Training in Mindfulness and better social-emotional skills
Please email info@themindfulcamp.com with your resume, stating the position you are applying for, and how you align with the nature of the job. 
Now Hiring!
Camp Facilitator
Reports to: Director and Camp Leader
Contract: Weekly Basis; Camp Season (Oct-Dec)
Based:  On-site at Camp Locations
Apply by:  By 12 Sept 2022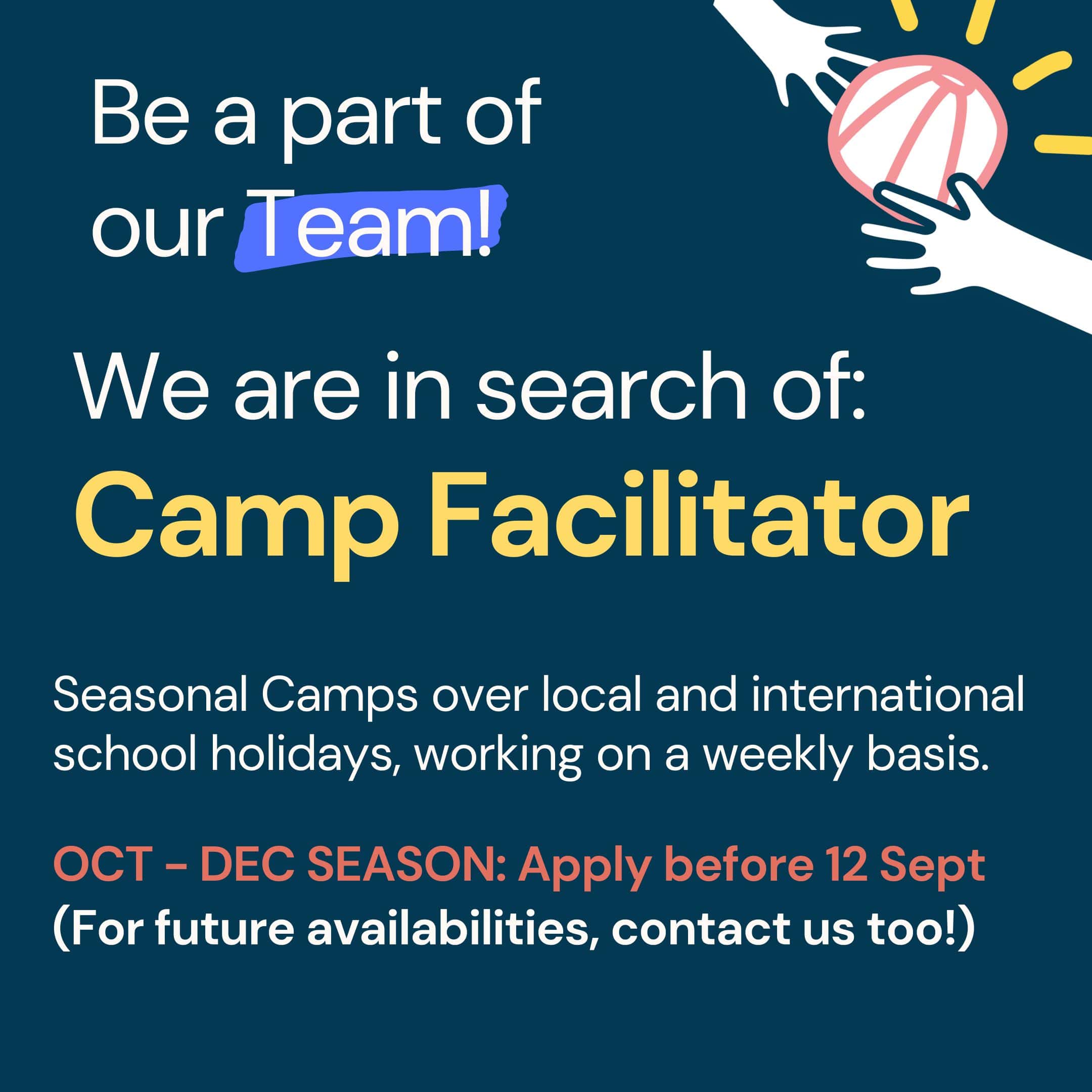 Intern with Us!
A great opportunity for a head-start in the education industry involving kids. We promise to deliver you an excellent growth and a internship that is designed to get you ready for a future without limits.